Product was successfully added to your shopping cart.
Details
brand:DUOLZ/多伦兹
Condition:brand new
Mirror material:Mineral glass mirror
Movement type:quartz watch
Type:Couples
Style:fashion trend
Strap material:artificial leather
Shape:circular
Display mode:pointer type
Waterproof depth:30mwaterproof
Additional function:24 hours instructions
Clasp style:Pin buckle
Bottom type:common
Crown type:common
Dial thickness:6mm
Dial diameter:38mm
Popular elements:Big dial
Case material:alloy
Brand origin:China

---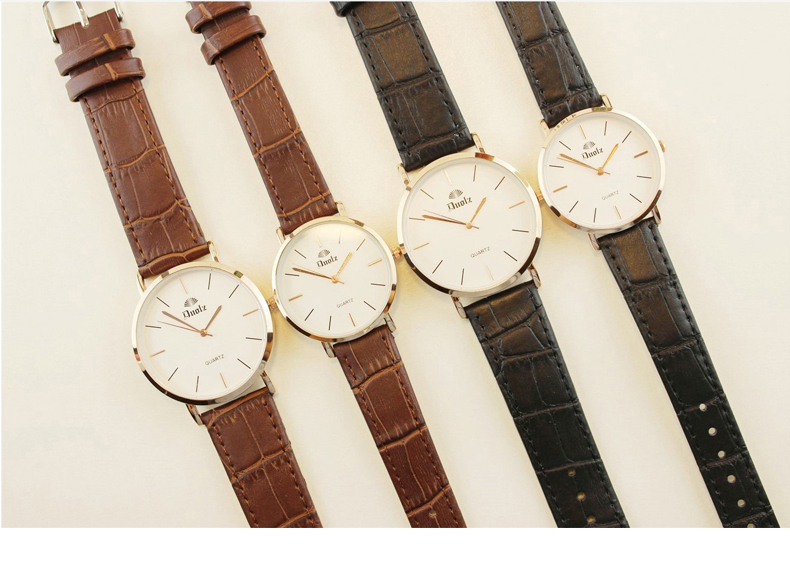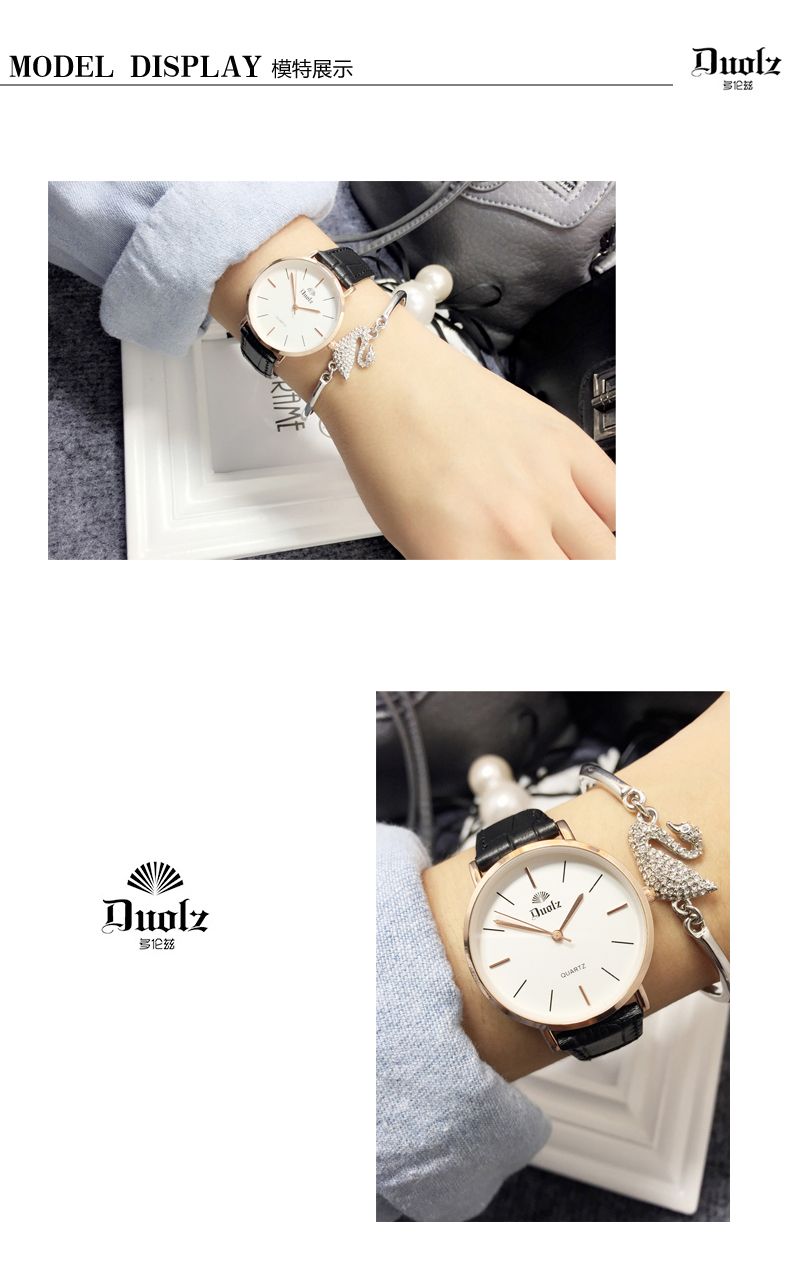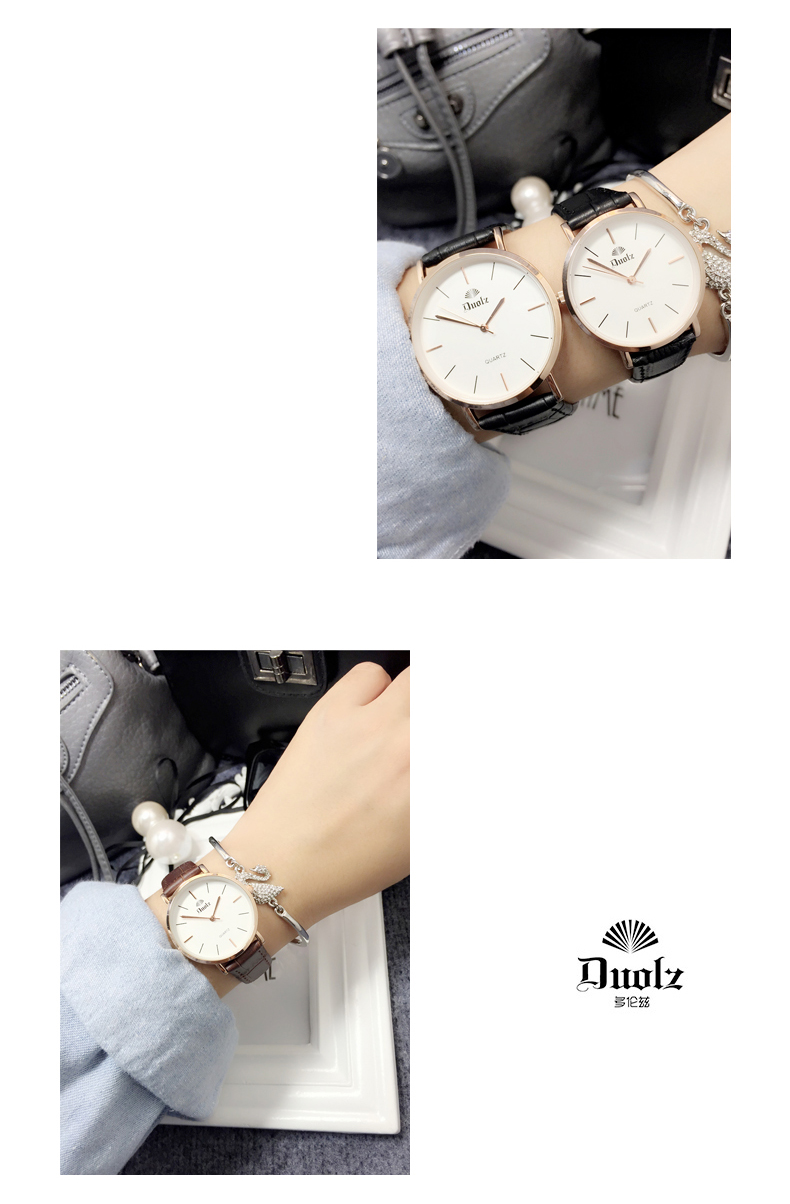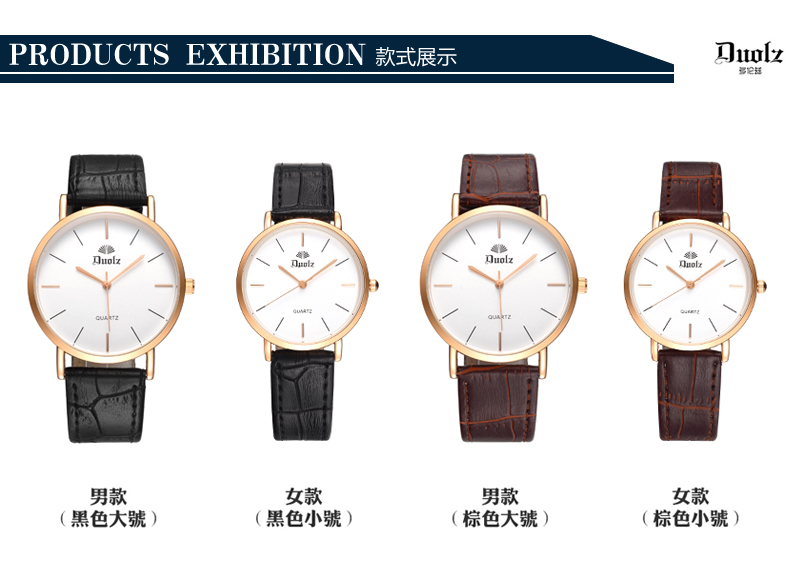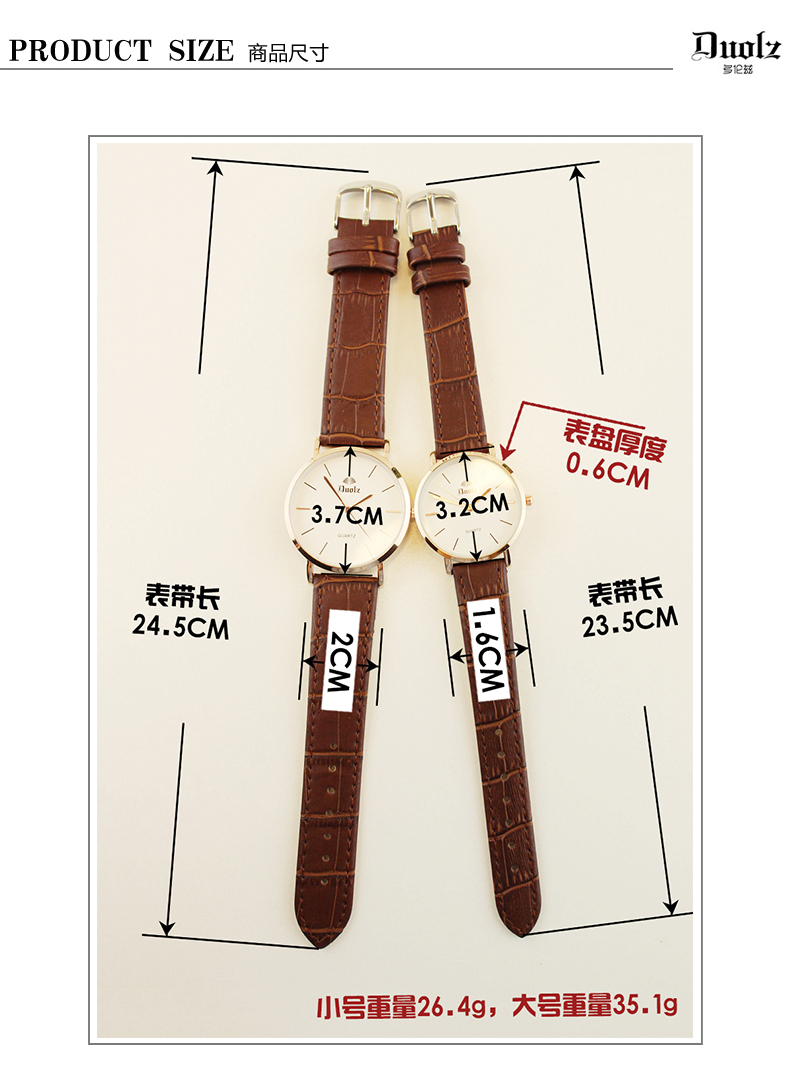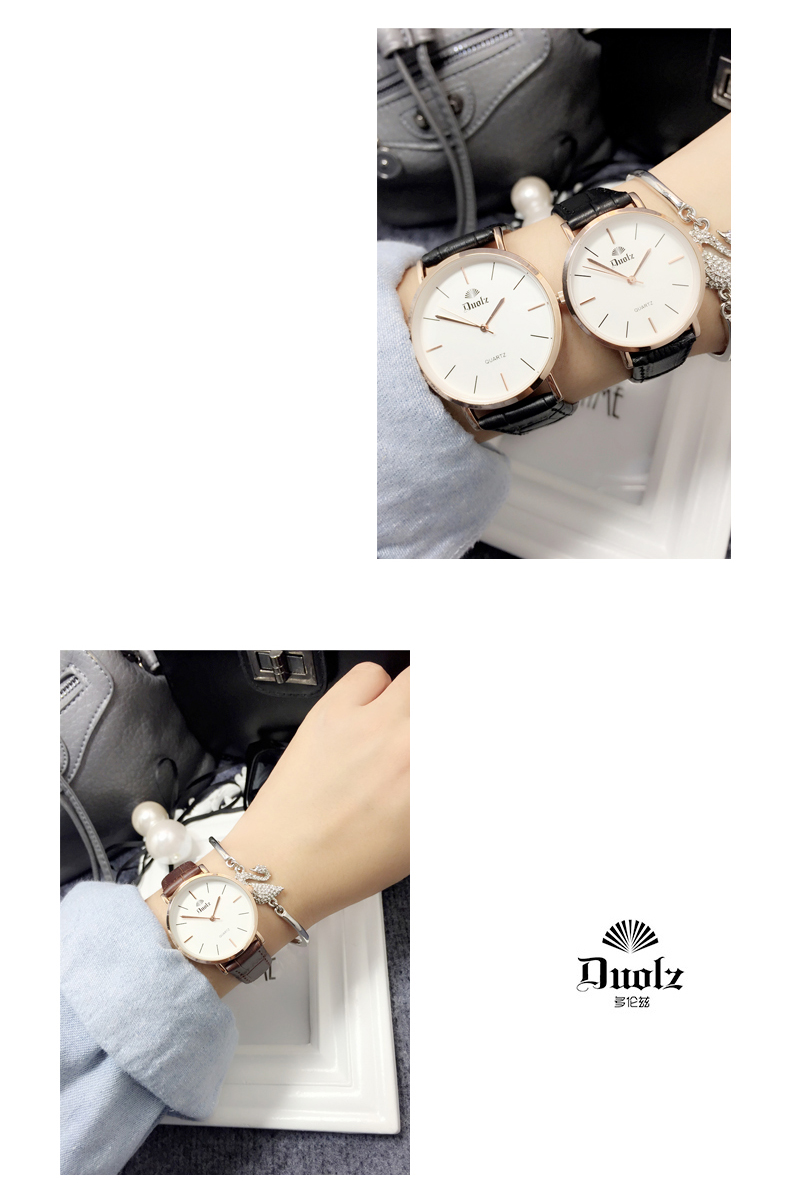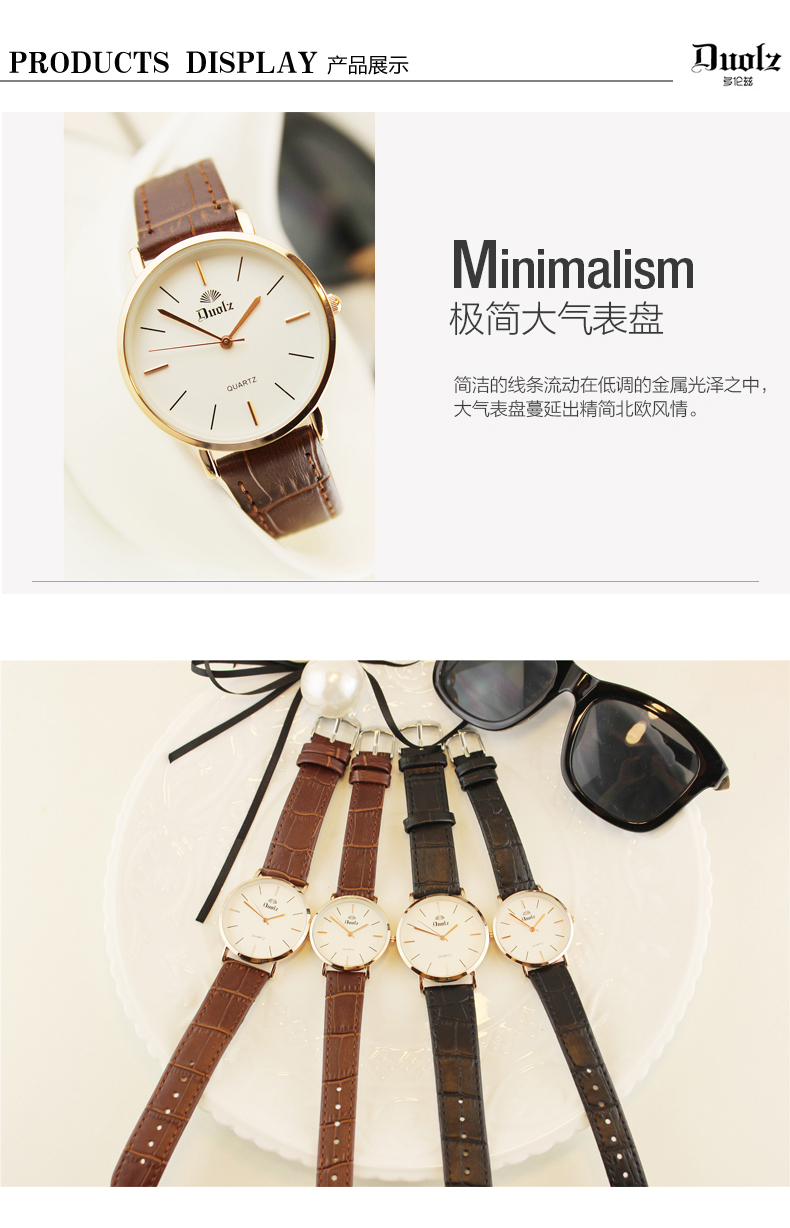 review by Scarlett on 4/24/2018

The baby is the same as the object, and the belt is quite atmospheric!

review by Blanche on 4/15/2018

Watch wearing a particularly good looking

review by Dolores on 4/11/2018

Watch exquisite, accurate time, looking at very high-end atmosphere grade!

review by Drazen Tomovic on 11/28/2017

zlato, které obdržela.pro holku koupit dárek k narozeninám.

review by Pauline on 11/4/2017

Texture is very good, I bought brown, looks very atmospheric, dial size is appropriate, buy back tone can be used

review by Ella on 10/23/2017

Watch look good, cost is very high,

review by Wanda on 9/10/2017

Not bad, practical, I personally like it!!

review by Caroline on 8/19/2017

The watch is very beautiful! 32mm dial looks very atmospheric, I personally prefer things dial larger, I feel this will appear fashionable atmosphere. And the gold that crosses around also appears tall on,

review by Dolores on 7/31/2017

Watch exquisite, accurate time, looking at very high-end atmosphere grade!